enjoy our AWARD WINNING Cabernet for a wine experience That is delicious, EASY to Drink & SUPER Affordable!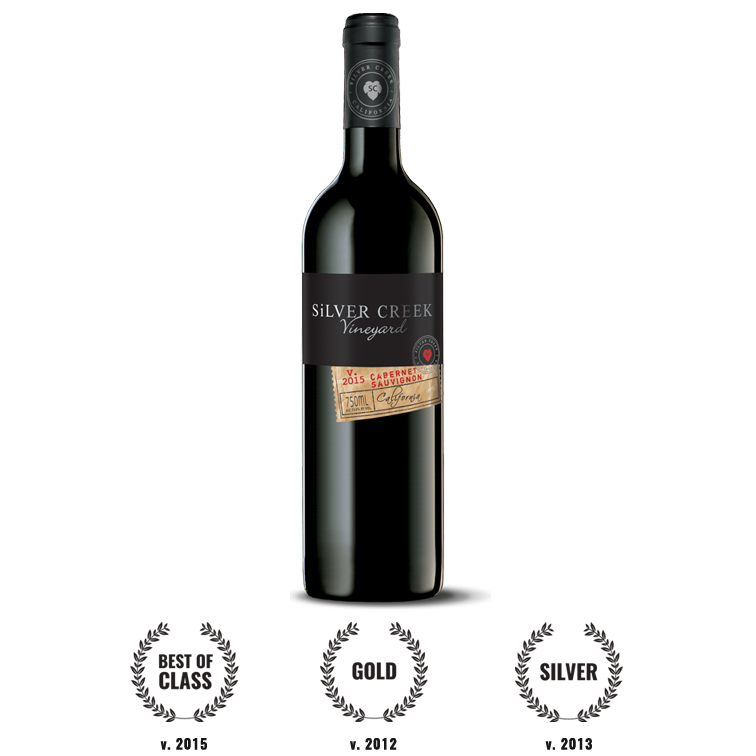 Get the wine the SF Chronicle voted best today!
This easy drinking, fruit forward, and beautifully balanced Cabernet Sauvignon is a fantastic value at just $9.99 per bottle + delivers to your door in 1-2 business days.
A luscious deep ruby red color

Aromas of summer berries and a hint of cedar

Smooth, medium bodied flavor that offers your palate hints of oak and delicious ripened fruit
Get 1¢ Shipping when you buy 6 + bottles
Here's what others are saying:
"MY NEW FAVORITE"
The Silver Creek Cabernet is delicious and at $9.99 I can open a bottle any night of the week. I also feel great about serving it when guests come over.
Kristina C. (Bakersfield, CA)
"GREAT WINE, GREAT PRICE"
They were pouring this wine at an event I attended. It is a great tasting wine. I was amazed you can get it for under $10. Looking forward to adding Silver Creek to the wine cellar!
- Brian G. (Clovis, CA)
"YOU JUST CAN'T BEAT THIS CAB"
I don't normally write reviews, but this wine was so good I decided to. This Silver Creek Cabernet is my new fav! It has a fruity flavor that is easy to drink and downright delicious. For the price you just can't beat this Cab.
- Maria (Santa Monica, CA)
This award winning vintage IS IN LIMITED SUPPLY AND SELLING QUICKLY.
GET YOUR 2015 Cabernet BOTTLES BEFORE THEY'RE GONE!
Have Questions? CALL US AT 1-800-277-9095
We're happy to help walk you through ordering online or answer any questions you might have.
Our office hours are Monday - Friday: 9am to 5pm.
---